Latest news, events & offers
12 Oct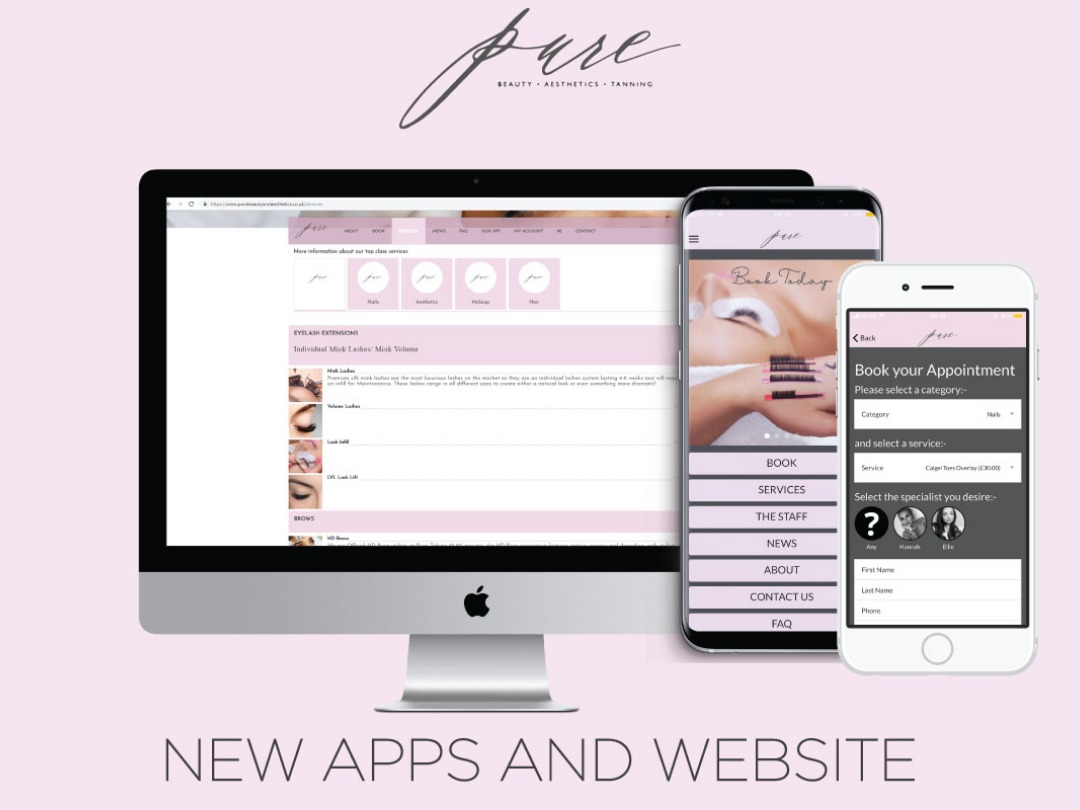 ---
Welcome to our brand-new website!
We've updated our site to give our clients access to view our services, book a treatment and keep track of your bookings with ease. We aim to give you as much information to as possible and we'll go through what each page offers now! Our blog section is where you can stay up to date with our latest new, promotions and events, so make sure to check that out to never miss a thing! Our about page is where you can find out our story and how we ended up being here today! The services page informs you of all our treatments and the prices as well as descriptions of what you'll receive on the day. You can book through our site and we'll send you an email shortly after to confirm your booking, and we'll send you a reminder on that day so you don't forget.
As well as our new website we have recently launched our brand-new App! By downloading our app you'll receive exclusive notifications and can manage your account with ease. In the app you can create new appointments, access your past treatments, and track gift cards or any other promotions active on your account. Visit our app page for more information and links to download the app in iOS and Android!